Bitcoin ticker
Get latest cryptocurency prices on your desk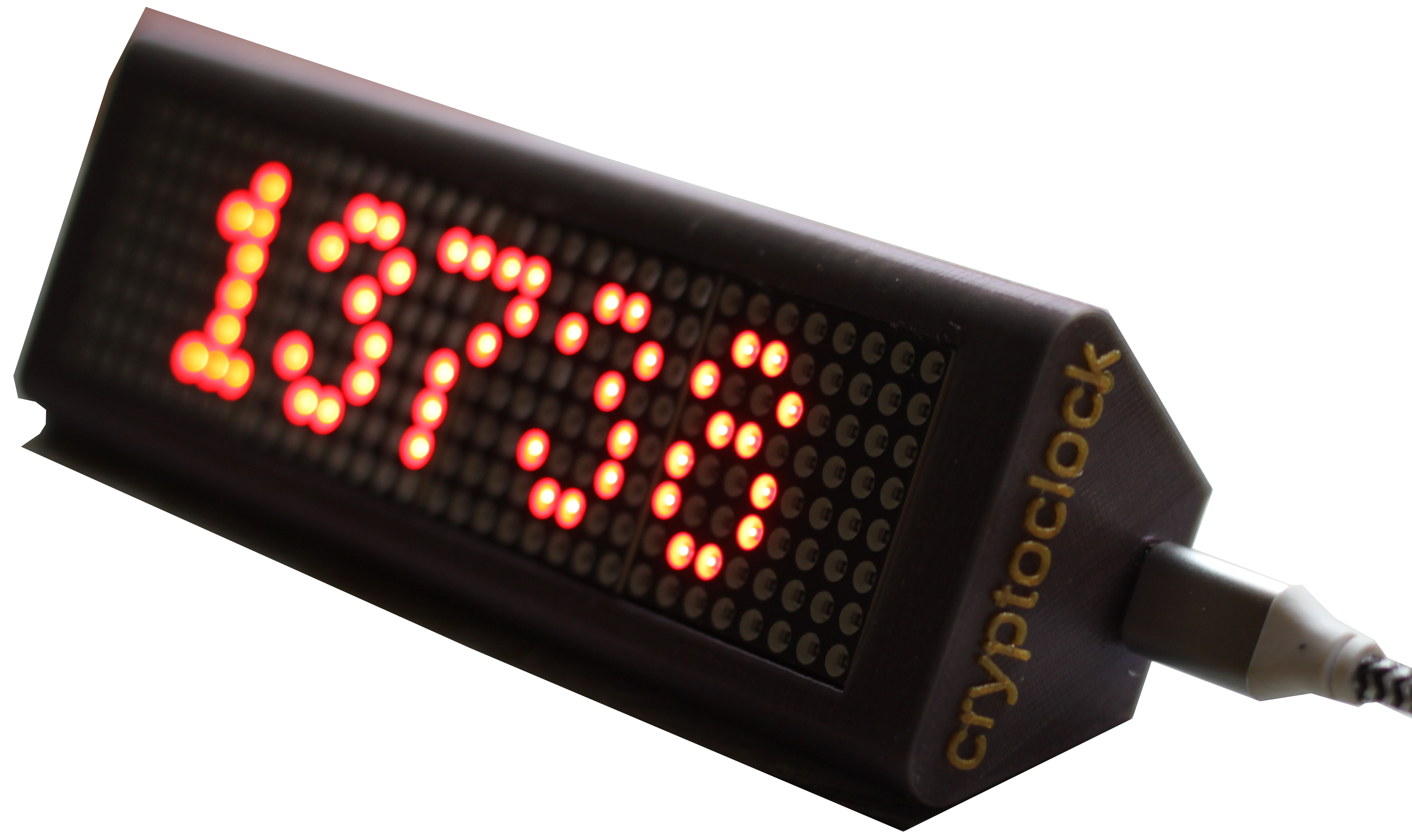 Meet your new friend that you will watch every day
Choose your currency
Over 130 cryptocurrencies supported, we also have other sources, such as gold and silver price.
Choose your exchange
Do you want to track price on different exchages? We support BitFinex, Kraken, BitStamp, CoinMate and many more.
WiFi connection
Uses WiFi connection for data access and user friendly device configuration.
Unique construction
Our original cryptoclock is 3D printed in one piece. This allows us continual iterations on the design with every piece.
Open-source Free software
We will publish device firmware as open-source, so you can check and extend it yourself or build your own device.
Built with love of technology
We love 3D printing, IoT and robust server-side solutions, so we put our passions into this project.
Community
Professional
You can use our
infrastructure to get
data for your own device.
Buy the device and full service.
Just plug and play.
Full ticker service
Continuous firmware updates
Own data channels
Unique cryptoclock device
Hardware warranty
Support